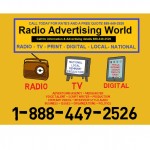 We at American Dreams Radio had the joy of interviewing Livius Bogdan of LSB Builders in Los Angeles. His amazing story is that he and his lovely young bride, many decades ago, escaped the tyranny and the horrors of Romania when under communist rule.  Not only is his company one of the best building contractors and remodeling experts in Southern California – but he also happens to be a heck of a nice guy. Listen to the interview below and let Livius at LSB (Licensed Specialty Builders) handle your remodeling needs in Los Angeles, Orange, Riverside and San Bernardino counties.
https://www.youtube.com/watch?v=y_tutoOyY9o
LSB is the best! An affordable high quality builder and contractor, top 10 contractor in Southern California – They remodel bathrooms, Kitchens, and build homes and condo's. They also do apartment to condo conversions.
Plus, they are the top Mold, smoke and flood remediation company and general building contractor in the south land. A Full service builder – Serving Los Angeles, Orange, Riverside and San Bernardino counties.
LICENSED SUPERIOR BUILDERS, INC. is a bonded, fully insured, medium sized general contracting company licensed in the State of California (Lic. B & HIC #954855). Their Building Division provides services to the Commercial, Residential, Building Management and Condominium Association community including:
Interior and Exterior Building Renovation
Apartment Conversions to Condominiums including Design and Compliance Assistance
Custom Home Construction
Existing Property Renovations including 2nd story Garage Conversions
New Interiors, Kitchen and Bathroom
Commercial Interiors, Tenant Improvements
Restaurant and Food Service related Construction including all aspects of Health Department associated projects
As a Certified Water Damage Restoration firm (IICR Certification #88118), we also specialize in:
Water Infiltration testing and repair
Mold Remediation Certified
EPA Certified Lead Paint Removal
24 Hour Emergency Response
LICENSED SUPERIOR BUILDERS, INC. is a member of the AIA and ASCE.
CONTACT THEIR OFFICE BY TELEPHONE:
EMAIL: LSBUILDERS@ATT.NET
OFFICE: 323.549.9838
CELL: 310.503.3353