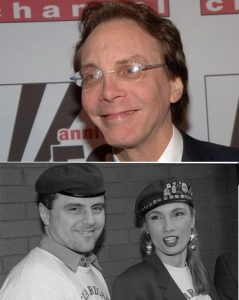 I first met Alan Colmes in 1994 or 1995 when he was my adversary on "News Talk TV" which was syndicated nationally out of NYC.
I would get up early in the AM and call in to the show – hosted by Lisa Evers (Sliwa) who had been married to Curtis Sliwa the founder of the Guardian Angels.
I had the opportunity to spend a night partying in NYC in May of 1999 while attending a New Media event sponsored by Talkers Magazine.
I had a fantastic evening mixing it up with Alan and an entourage of New York liberals.
I made up forest clear cutting stories, Bambi slaughter deer hunting exaggerations and the night went as you might expect. I managed to repulse a few snobs on 63rd and Broadway – it was a ton of fun.
I maintained a friendship with Alan by phone for years, having him on as a guest of the radio show from time to time.
I am sad to hear that he passed away… We offer our condolences to Alan's wife Jocelyn and to his sister in law (friend) Monica Crowley.
Alan Colmes was the best liberal friend I ever had and he will be missed by many.
God Rest His Soul
Roger Fredinburg